The ProvenExpert Affiliate Program
Convince new customers
Benefit from a profitable lifetime partner program
Grow with us
Looking for passive income?
Get up to 20% lifetime commission!
Earn money while you sleep: As a referral partner of ProvenExpert (affiliate) you benefit from the advantages of our popular reputation management tool. Convincing new customers of our innovative product is easy. More than ever, self-employed professionals and businesses of all sizes need a reliable and easy-to-use tool to manage and control customer reviews. Your referral pays off: you receive up to 20% lifetime commission - on all paid plans, for every customer referred.
Your benefits as a ProvenExpert Affiliate
10–20 %
Lifetime commission, average
7 years customer loyalty
143 €
you can earn with only two new
customers per month
ProvenExpert is a bestseller
Over 466,000 customers manage their online reputation with ProvenExpert every day. Around 1,000 new ProvenExperts are added every day - and the trend is rising. On average, our active partners gain two new customers per month, who in turn stay with us for an average of 7 years. As you can see: ProvenExpert is one of the most popular and fastest growing online reputation solutions.

Thanks to the lifetime commission, your passive income will quickly become a comfortable cushion. Per customer and per year you earn on average 71,70 €. With two new customers per month, that's a whopping 1,720.80 € in the first year!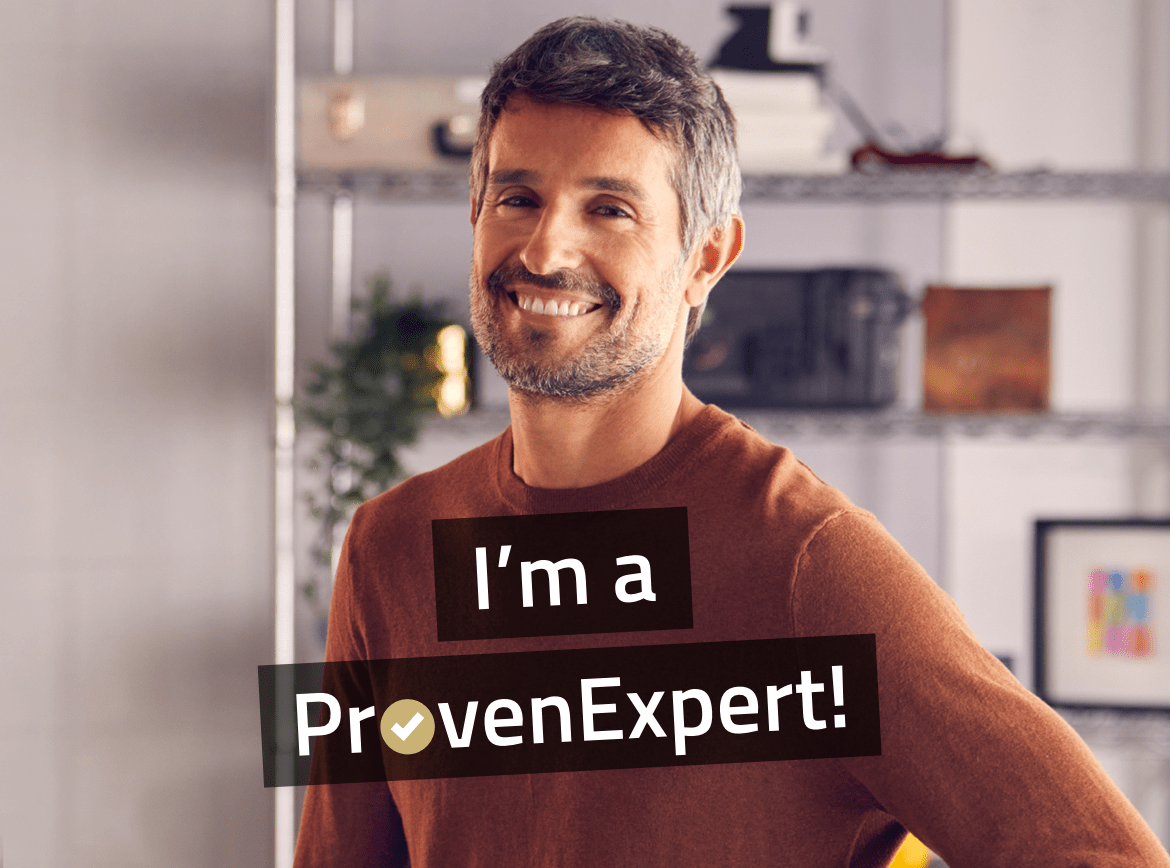 It couldn't be easier:
Three steps to passive income with ProvenExpert
1. Sign Up
It´s quick: fill out the form - we'll get in touch with you and activate your account immediately.
2. Embed
It's easy: you can directly use our advertising material or embed your partner link on your website.
3.Earn
This is on your account: You receive up to 20% lifetime commission on every paid plan that we close thanks to you
70% of all customers read four or more reviews online before deciding on a company
Our success is your success. And vice versa.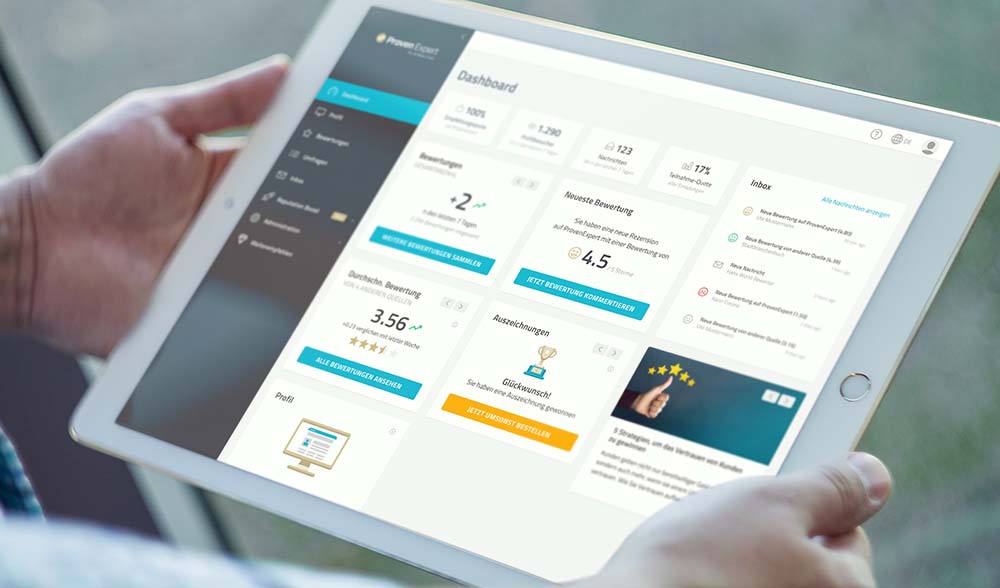 Manage and administer your affiliate program from the dashboard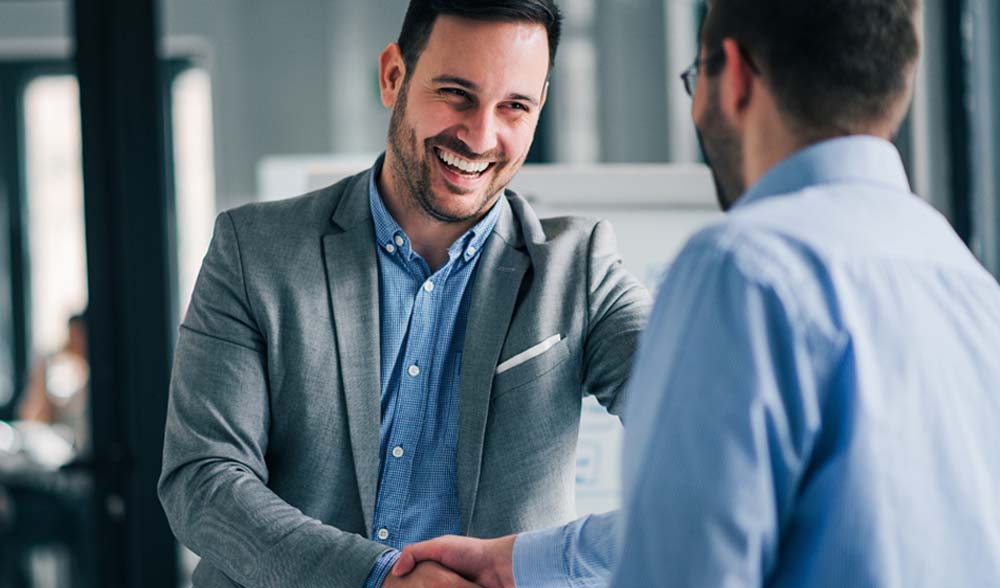 Your personal contact advises and supports you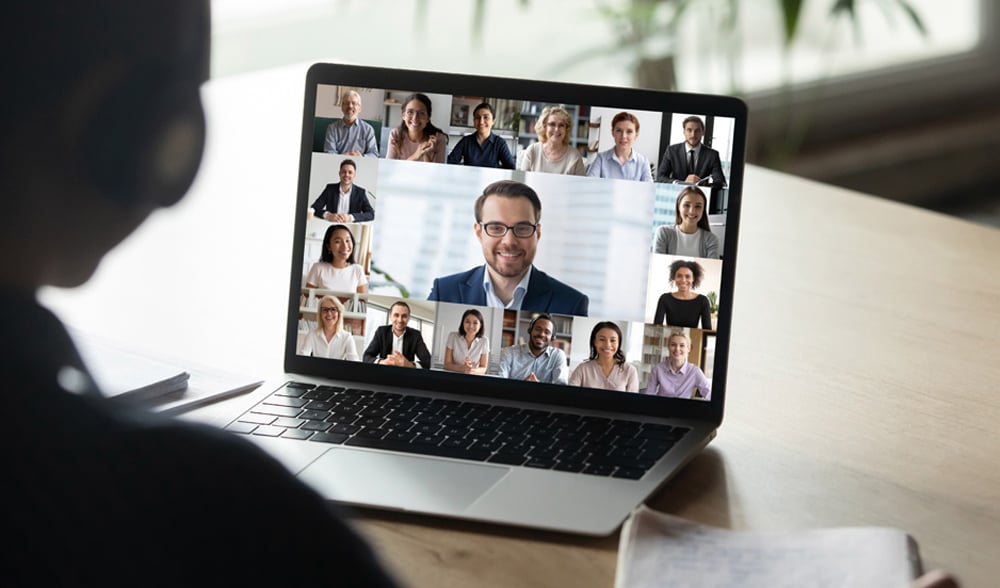 Promotional materials, webinars and trainings are available from your partner manager
More than 800 partners recommend ProvenExpert
René Tzschoppe
autima.de
ProvenExpert offers me and my customers a technically advanced solution with which you can build an unbeatable reputation and present it convincingly. Many of my clients are now using ProvenExpert and have more success in their business.
Olaf Schulz
Partner Satz GmbH
When it comes to reviews, I recommend ProvenExpert.com to my customers and benefit twice: On the one hand from an attractive commission system, on the other hand from satisfied customers. With ProvenExpert.com my customers get an innovative tool for reputation marketing, which brings noticeable positive effects in online marketing.
Zeljko Crepulja
ASD Online Marketing UG
Many always forget that it is not they themselves who do the most effective advertising, but their satisfied customers - by being recommended by them. With ProvenExpert.com, I can give my customers a simple tool that allows them to use precisely this potential. This way, my customers and I benefit equally.
Probably the most profitable affiliate program in online marketing.
Our profitable Lifetime Affiliate Program - recruit once, get commission permanently: You receive 10 to 20% lifetime commission as long as the referred customer uses a paid plan.


You benefit from 60 days cookie runtime: all sales are saved automatically.


You have the full overview thanks to monthly or quarterly billing of the commission.


You get started right away: Simply attach your partner ID to your link to our website or blog.


ProvenExpert is a safe and attractively priced cloud solution and convinces with intuitive user interface and German data standard.
Benefit from our strong online marketing expertise: We provide you with a diverse selection of advertising materials for each of your target groups.


You benefit from comprehensive support to increase your profitability as an affiliate of ProvenExpert.


You have everything under control through affiliate backend with real-time tracking and practical customer and commission overview.


Long-term customer loyalty also ensures you a solid side income.


Churn rate below 1.0 percent.
Are you ready to participate in the success of ProvenExpert?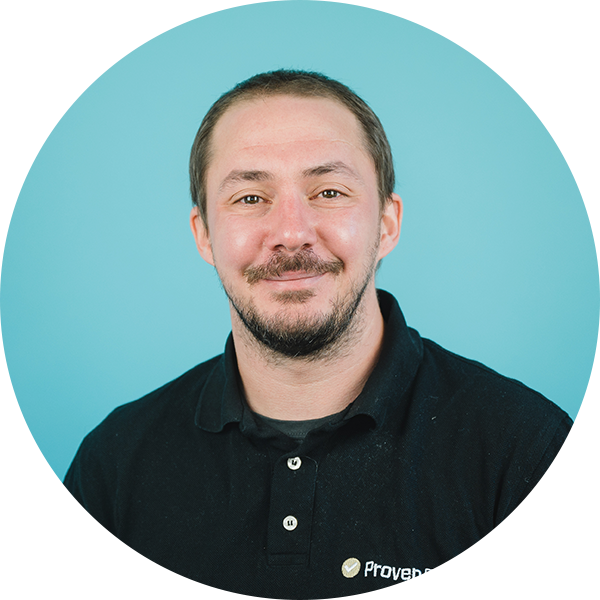 Your contact: James Harrison
James Harrison is an expert for reputation management at ProvenExpert and has more than 10 years of experience in business management and customer care. At ProvenExpert he consults and advises individuals and small to medium sized businesses on the importance of developing a strong online reputation to instil trust and attract new customers.
Email: partner@provenexpert.com
Support-Phone: +49 (0)30 270 041 905
(Monday to Friday, from 9 a.m. to 6 p.m., CEST).
Let us inform you personally about the affiliate program.
FAQ: The most important questions for affiliates
1. Who can become an affiliate?
Anyone with a business network they want to encourage to use ProvenExpert, in any industry. Of course, we want certain standards in our partners, such as seriousness, professionalism, reach. We are a recognized brand and we are looking for strong affiliates who will recommend our solution with high quality.

2. How do I promote ProvenExpert as a partner?
In an initial conversation, our partner manager will inform you about everything you need to know and answer any open questions. He remains your contact person whenever you need help or guidance.

With your personal partner link, you can easily recruit new customers at any time!

​3. What is the first step?
At the beginning there is an introductory conversation with our affiliate manager, from whom you will also receive helpful advertising material. Simply place ProvenExpert on your website - with your own partner link - or send the link to your network. And off you go!​