Gain the trust of potential customers!

Let us show you how!
Trust is the be-all and end-all in business. And what is the best way to build trust? That's right - through reviews from satisfied customers! Getting started with customer reviews is simple, thanks to ProvenExpert. Collect customer feedback in no time: aggregate, publish and evaluate reviews effortlessly. With our innovative tool, you can actively strengthen your good reputation and thus be found better online.
And the best part? It's easier than ever before!
Do you want to attract more new customers and increase your sales?
More than 557,600 service providers and companies have already sustainably increased their sales with ProvenExpert. And you can do the same! We will be happy to show you how you can design your effective ProvenExpert profile. Simply book an appointment for an online presentation without obligation and we'll make getting started a breeze for you.

Start now and let's build trust together!!
What our customers say about us...
Mike Mingos
Chief Technical Director and Partner at Tictac Cyber Security
ProvenExpert allows us to present our credibility to our customers in a very convenient way. We get a very nice widget that effectively boosts our credibility to the potential customers.
Anna Murgrabia
Business Owner
Friendly and professional. Flawless service and amazing results.
Dr. Mehmet Demircioglu
Hair Transplant Surgeon (M.D.)
Having the platform that hair transplant patients can share their experience freely is priceless.
Dilara Ertas
International Patient Services Responsible
It is very important for us that our international patients obtain their evaluations, opinions and comments about us from an independent and reliable portal. Thanks to ProvenExpert, which we have used for more than two years, both the number of consultations we have obtained and our reputation are increasing equally.
Daniel Oke
Investment Managing Director
From the seal ratings to the google stars, ProvenExpert consistently allows us to attain more clients and a greater referral rate, putting and keeping ourselves ahead of the competition.
Strengthen the trust of your customers now!!
Test our PREMIUM tariff without any risk and without obligation for 30 days..
(No credit card required)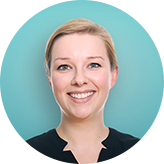 Or write to us - we will get back to you as soon as possible and will be happy to help you.

To contact form