The next level of online reputation
Today, we are on the threshold of a "feedback economy". In the future, the consumer public will have a greater impact on a company's success than all of the company's marketing measures themselves.
You have built up a good reputation and trust among your customers? The PRO Seal also shows this to those who are just discovering your website. This provides you with the decisive competitive advantage: new customers do business with you as a reputation professional faster, are willing to spend more on your services and feel more confident in dealing with you as a business partner.
Online seals increase willingness to buy by 14%
The next generation of trust seals: the double-sided PRO Seal
State-of-the-art UX design, optimized for mobile devices and an all-rounder! This seal combines everything a new customer would like to know: the total number of all published reviews, the recommendation rate, and individual review texts. With the integrated Google star code you direct the attention of the users from the search results to your web pages. Secure your competitive advantage in the ranking!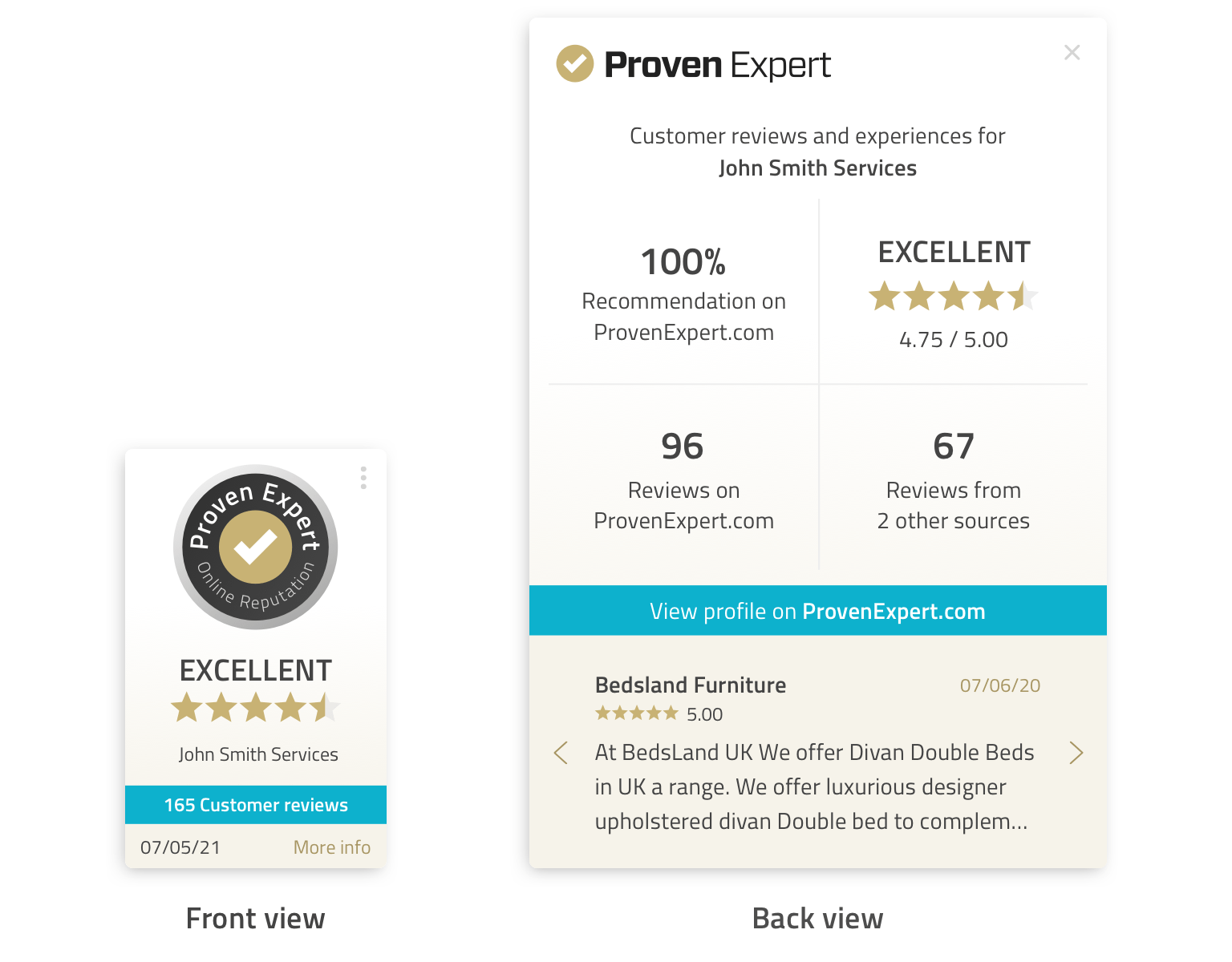 3.8 billion people own and use smartphones - practically half of today's world population .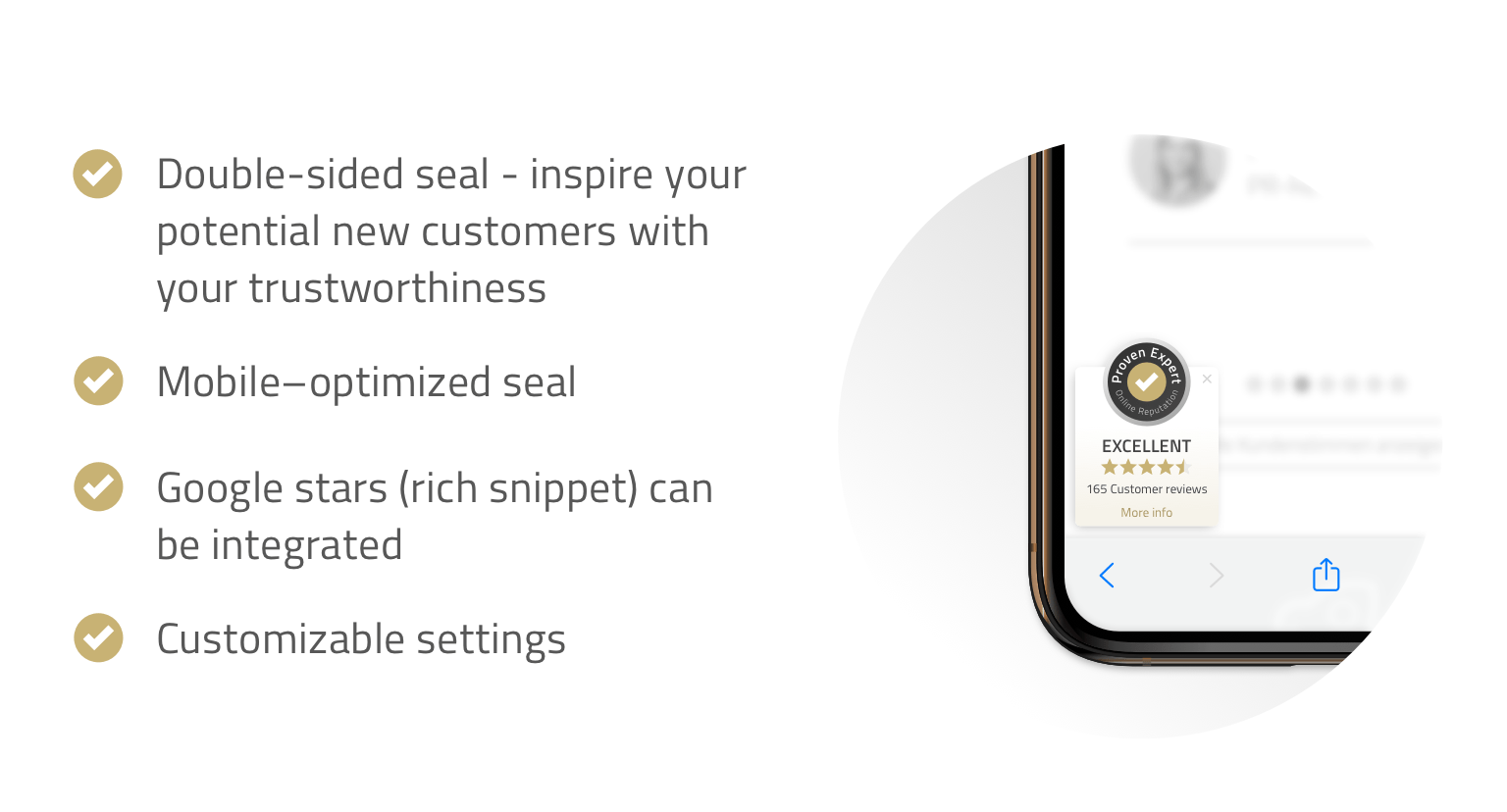 Mobile first! Your PRO Seal can do this.
As of 2021, Google indexes mobile websites first. With the PRO Seal, you are well prepared for this: new customers increasingly search for service providers via smartphone and quickly recognize your company as a trustworthy provider - thanks to the PRO Seal. This is how you increase clicks, contact and conversions!
Only 5% of companies have a Google Star review below 3 stars, 61% have 4-5 stars.
Your reputation success at a glance.
Almost 95% of buyers read online reviews before making a purchase. With this trust seal for your website, you prove that customers have had a good experience with you. Not only search engines, especially new customers are eagerly interested in comments in text form, the bundled overall score of all reviews on the net and the timeliness of your reviews. The PRO Seal has it all.
By the way, most local businesses score 4.42 stars with their review management. (Bright Local Google Study, 2018)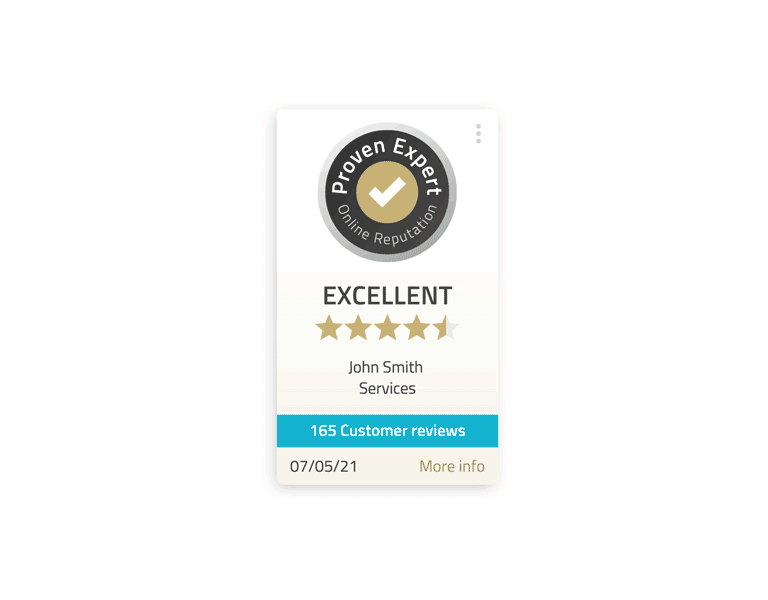 Don't leave your reputation to chance
Would you like more tips on the subject of reputation? Then our ExpertLetter is exactly what you need.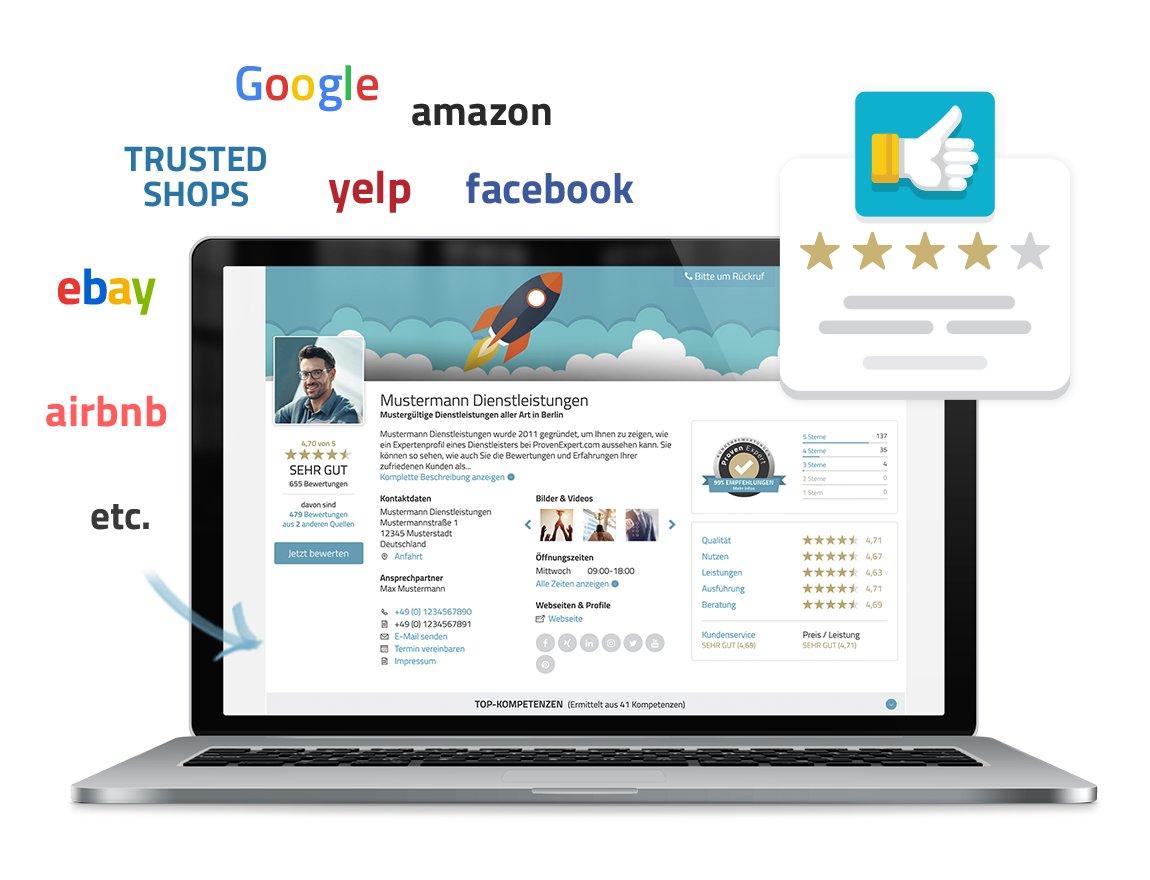 Are you already a "ProvenExpert"?
Your customers appreciate you, but you don't have a profile on ProvenExpert yet? Then it's time: turn your good reputation into a sales driver. You can already get the PRO Seal in the Free Package. In the Premium Trial, you test the complete range of functions. Even after the trial expires, the seal is available to you as a strong signal of trust.

Start building your online reputation today! Get recommendations from your satisfied customers with surveys and advertise with them.
Got any questions?
The PRO Seal was implemented according to the wishes and suggestions of our customers, feel free to contact our support if you have any questions about this.